A style like no others...
Our leather and metal earrings are in a class of their own, just like you! Each piece is created with love and aloha on the beautiful island of Maui, Hawai'i.
Shop our Creations
Amazon Aloha in the Wild...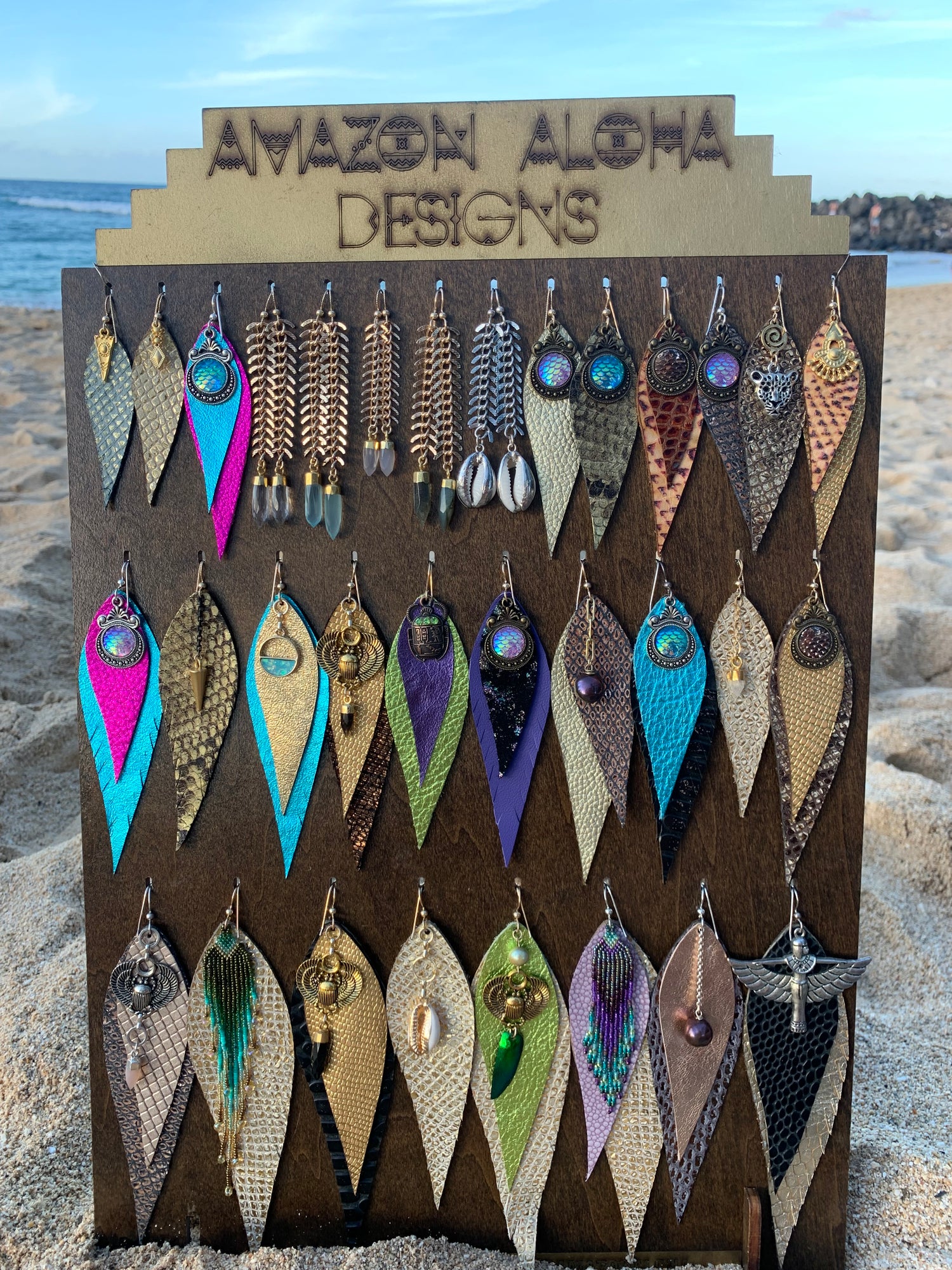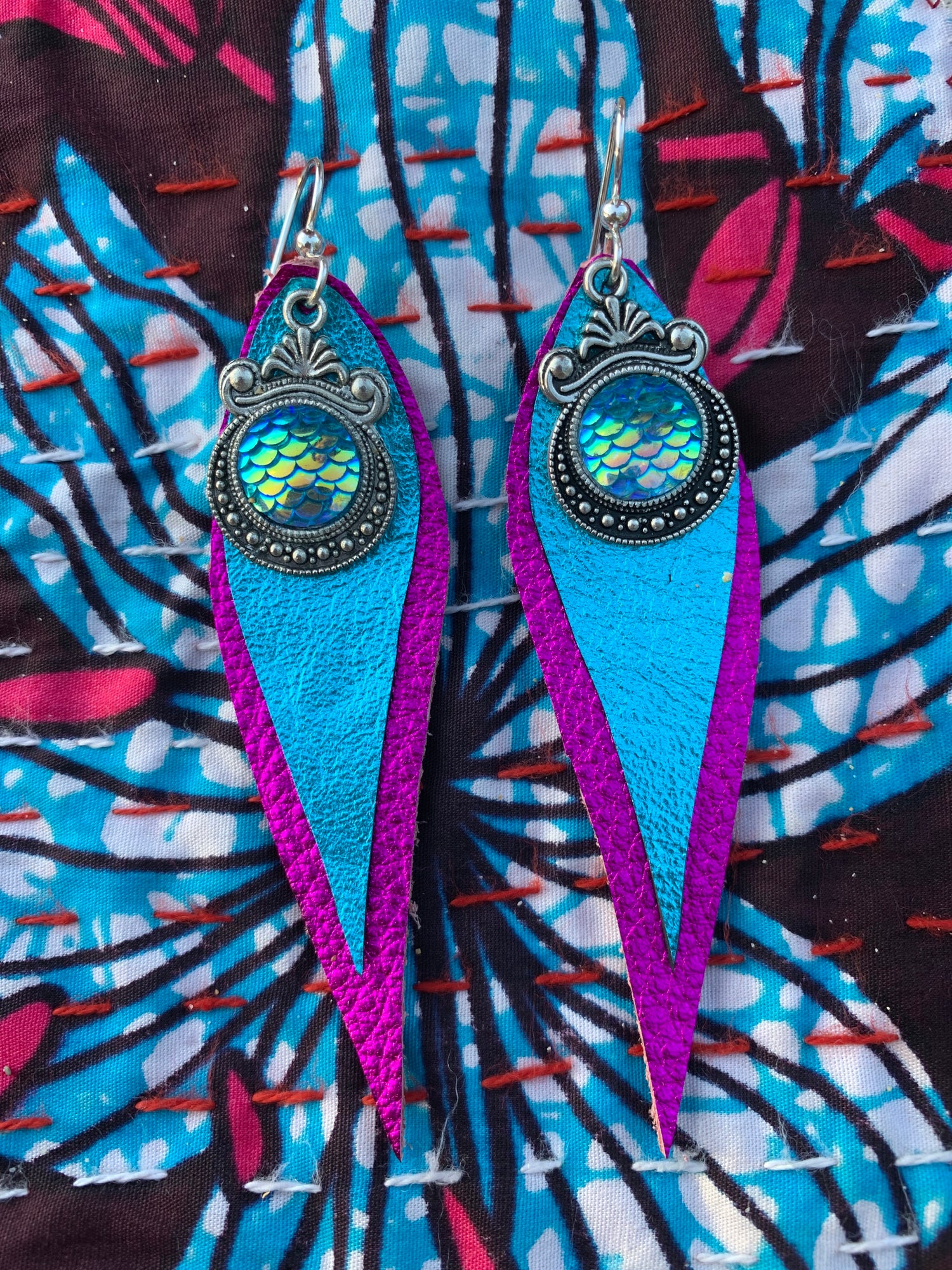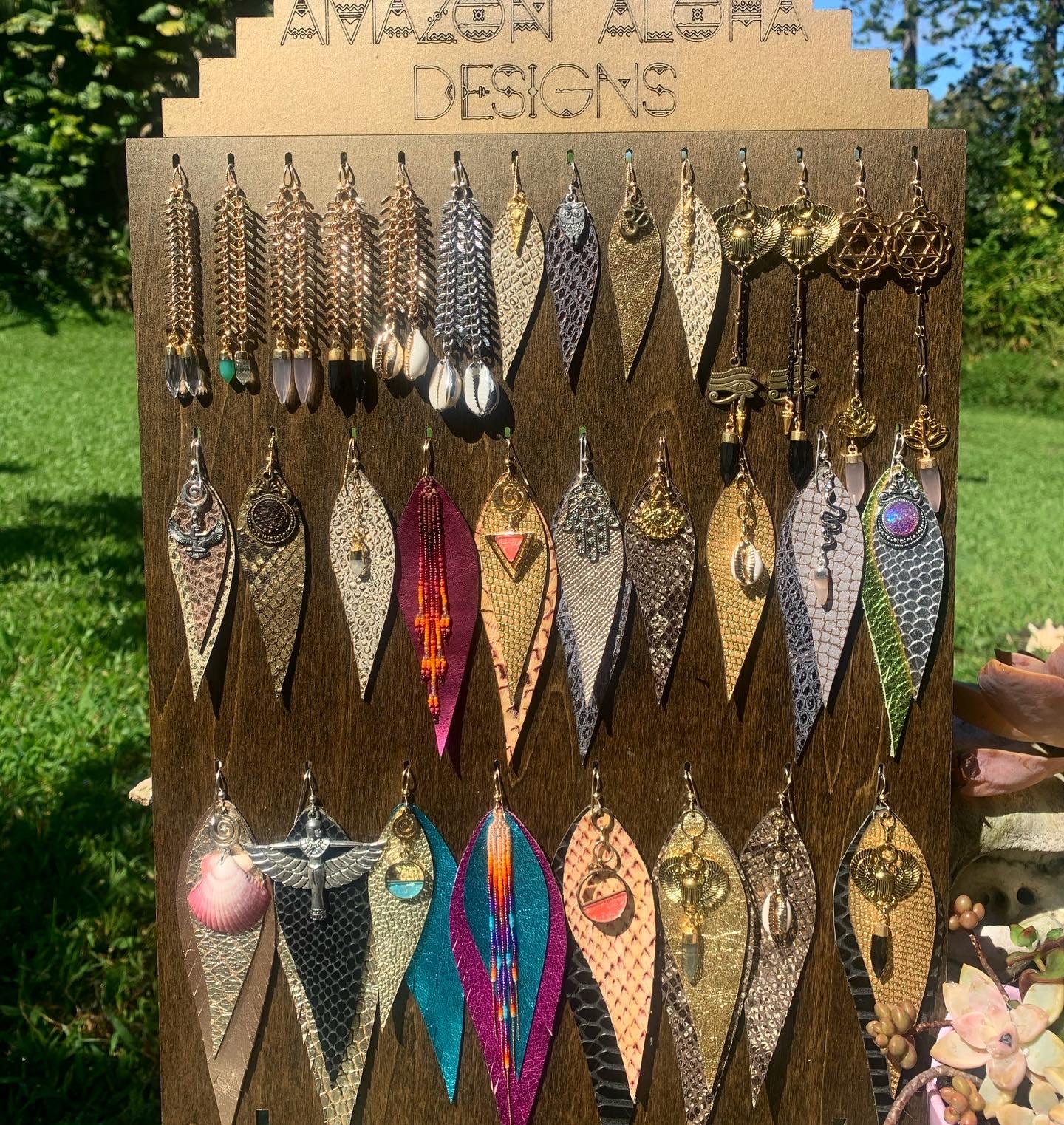 About Us
 Sierra Carrère began making leather earrings after being gifted a simple pair made by a friend.  Never had she received so many compliments on such a simple accessory!  She loved the lightness, versatility and light-reflecting shimmer the earrings featured.
    Shortly after moving from Brooklyn to Maui, Hawaii in 2015, she acquired her own materials, added her own touch and began to make them for friends as gifts. The demand grew, especially on Maui where the fish-scale, mermaid style is so popular, and now her earrings can be found in stores across the island. 
    When she realized she had accidentally started a business, a name was needed. As a 6-foot tall woman who had just moved to Hawaii - with the nickname "Amazon Queen" since her late teens - it seemed appropriate to name her jewelry line "Amazon Aloha Designs" 
   Rock legend Steven Tyler of Aerosmith was one of her first customers, and bought 5 pairs off her while eating in the local Maui restaurant where she waitressed!
     Sierra loves getting creative with her designs and has so much fun coming up with new funky styles, many being one-of-a-kind chains and vintage charms.
   She never imagined she would be a jewelry designer. It has become a lovely (and surprising!) creative endeavor which compliments her other careers as a singer, realtor & arts educator.
     She would like to thank Mari Mu for gifting her the pair which inspired this business, and all of her wonderful friends and customers who model Amazon Aloha Earrings so beautifully!
Mahalo, 
Sierra  
"I Get Compliments on my Earrings ALL THE TIME"

"I love my custom earrings. Sierra created the perfect match for me."

"My music festival must-have"